Who We Are
Our commitment to achieving excellence inspires our commitment to you. Precise Accounting & Tax Solutions is one of the leading black-owned accounting firms in Prince George's County, MD providing excellence in Accounting, Tax, and Advisory. Our inclusive culture draws upon our diversity to improve business outcomes for our clients. Our firm provides outstanding service to our clients in Washington, DC, and surrounding areas because of our dedication to the three underlying principles of integrity, accountability, and teamwork.
---
Stephanie Arrington, CEO, Principal Consultant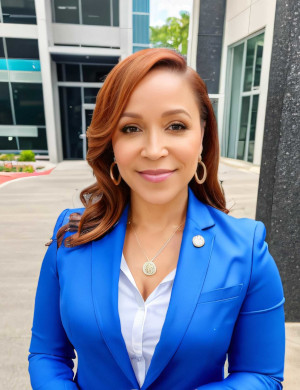 ---
Who do I contact for help with scheduling?
All scheduling is done through our scheduling app, vCita, located on our website at preciseacctax.com. Executive Assistant, Deborah Jennings (djennings@preciseacctax.com), is available to assist during normal business hours.
What services do you offer at Precise Business Solutions?
We offer a variety of business development solutions including business formation services, outsourced CFO services, payroll, QuickBooks training, and financial advisory to name a few.
When are your hours of operation?
Monday – Thursday: 11 AM – 6 PM |  Friday: 11 AM – 4 PM
Where are your offices located?
Based in the Washington, DC area, our team works remotely in various locations in and around the city.
How do I schedule my free consultation with Precise Business Solutions?